Dr. Hubert L. Eaton ~ "My Tribute to My Friend"

Authored and Dedicated by Charles Elias Disney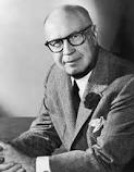 Dr. Hubert L. Eaton
Dr. Hubert L. Eaton, the driving founder and inspiration for Forest Lawn Memorial-Parks & Mortuaries in Southern California, is the man who single-handed revolutionized the cemetery and the funeral/undertaking profession in the United States. Dr. Eaton earned control of a small cemetery in Glendale, California that had merged, was failing, and under his guidance and leadership has become the Forest Lawn Memorial-Park of today. He was most certainly an intellectual, thoughtful, and generous gentleman, and he defined forever what would become the highest standards in cemetery operations nationwide and perhaps even worldwide! His willingness to implement never before tried, let alone proven, exclusive professional and operational standards, have today, become the normal standards of how successful and profitable cemeteries and mortuaries should be operated. Hubert was married to Anna Ruth Munger Eaton and she passed away on November 27, 1960. Dr. Eaton passed away on September 20, 1966.

The ancient custom of burying one's beloved dead dates back thousands of years. The Egyptians practiced the preparation of the dead with their ancient embalming techniques, considerably different from today's modern and sanitary procedures practiced by professional embalmers. In the United States the practices of funeral and burial rites evolved, and yet these practices actually had become somewhat stagnant, often morbid, and generally making the actual funeral service or memorial process even more uninspiring for the decedent's family and friends.

Very often the environment in many cemeteries and mortuaries affirmed the appalling sadness that generally surrounded the entire death care profession. Dr. Eaton moved forward and implemented changes that would impact the face of cemeteries forever! Dr. Eaton was quite sincere when he stated: "I shall endeavor to build Forest Lawn as different, as unlike other cemeteries as sunshine is unlike darkness, as Eternal Life is unlike death."

Dr. Eaton was a man who was truly inspired by all of God's Creation! He ventured into other business enterprises early in life including selling cemetery lots in the little cemetery that later evolved into the Forest Lawn Memorial-Park we can appreciate today. He changed the actual reference to cemeteries to "Memorial-Park" when he implemented the flat stone grave markers that would become a hallmark for Forest Lawn and eventually was duplicated by other cemeteries across our country and even in other countries. This was a bold and creative decision that also encouraged more uniform maintenance.

Dr. Eaton always believed he would do even more to comfort families who desired to be interred or entombed in Forest Lawn Memorial-Park. He always went to great lengths to see to it that each family requesting the services of Forest Lawn would be given the same attention he would personally give to his own family and friends. Of course, as the number of families being served greatly increased when he developed the Memorial-Park concept and then opened the first mortuary in the country inside and on dedicated cemetery property, he hired even more associates because he was very determined never to slight any family whether famous or not so famous! Forest Lawn attracted a strong clientele from the entertainment industry including many very famous film and other stars. More Importantly, many, many, thousands of other families have been interred or entombed in Forest Lawn Memorial-Parks in Glendale and the Hollywood Hills and in other Forest Lawn California locations.


---
---

About Charles Elias Disney, the Author of "My Tribute to My Friend" Edited by Patrick Tighe
​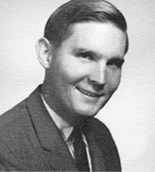 Charles E. Disney
Charles Elias Disney, is a resident of Newport Beach, California, Orlando, Florida and Shawnee Mission, Kansas, and he is the son of Meredith A. Disney and Raymond Arnold Disney, (one of the older brothers of Walt Disney), and he is the grandson of Elias Charles Disney (for whom he was named) and Flora Call Disney. He is the author of his inspiring personal tribute "My Tribute to My Friend" dedicated to his longtime close personal friend and mentor, the late Dr. Hubert L. Eaton, the founder and developer of Forest Lawn Memorial-Parks in California beginning with Forest Lawn in Glendale. Where Charles first met Dr. Eaton in person in 1954 was when he was attending an art seminar in Forest Lawn Memorial-Park in Glendale, CA when Dr. Eaton was teaching about the great art then featured throughout the expanding Forest Lawn Memorial-Parks. They fast became friends when Dr. Eaton saw in Charles his own sincere passion and interest for Forest Lawn and other mutual interests both shared, such as their deep and abiding love for God---both devout Christians---and both American patriots! Charles' uncle Walt Disney was also a close personal friend of Dr. Eaton! Dr. Eaton met with Charles and was so impressed with Charles' enthusiasm and energy, and his positive likable personality, that he asked Charles to become his youngest official personal adviser and confidant. Charles served as an adviser and was Dr. Eaton's good and loyal friend right up to the time when Dr. Eaton passed away.

Dr. Eaton shared his knowledge and his expertise with Charles on every aspect of managing a successful Memorial-Park and Mortuary entity. After all, Dr. Eaton set the standard very high for the operation of these entities so many years earlier and he had set into practice his desire to offer the very finest service and facilities for the families who would call Forest Lawn and to entrust the care of their loved ones when they would pass from this life! Dr. Eaton told Charles he hoped perhaps he would consider becoming a member of his Forest Lawn operations at some point. Charles never did become involved as an employee, but he did absorb the knowledge Dr. Eaton shared with him and so Charles has long had such a desire to always appreciate exactly what people do who are actually involved with the services provided by this profession of caring for the dead! Charles believes this is truly a time-honored profession for which he has the utmost respect!

​Charles, who had earlier authored an inspiring and sentimental and loving poem appropriately entitled "Joy & Eternity" that moved and inspired Dr. Eaton so deeply and so profoundly that he framed copies of Charles' poem that he then prominently displayed in his personal office and also in the foyer in Forest Lawn Memorial-Park in Glendale for the rest of his life. Charles was quite honored to have Dr. Eaton's family personally request that he recite his poem at Dr. Eaton's funeral service in 1966 in The Hall of the Crucifixion and Resurrection in Forest Lawn Memorial-Park in Glendale. Dr. and Mrs. Eaton are both entombed within The Great Mausoleum in the Glendale Forest Lawn.

​Dr. Eaton's legacy and his dream continues to this day, and across these many years since he passed away, to inspire Charles Elias Disney, as well as the countless numbers (in the millions) of guests who will always desire to visit the various Forest Lawn Memorial-Parks in California. Charles stated: "A visit to Forest Lawn is an inspiring and worthwhile experience. Spend some time there visiting the great museums and other worthy beautiful, inspiring, and stimulating art throughout these very beautiful and sacred grounds! Your spirits will surely be enhanced! This is always time well spent to share with your family and friends!"

© Entire site 1997




---